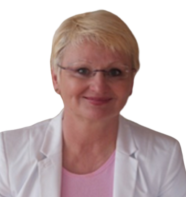 University of Physical Education and Sports
PALESTRA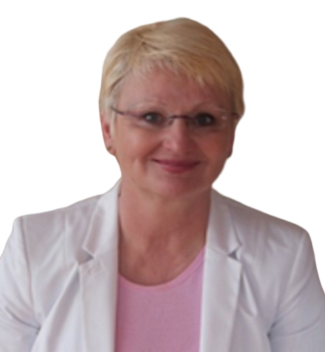 Prof. Paed Dr.
Milada KREJCI, PhD.
University professor, Vice-Rector for Science and Research, Wellness and Nutrition Science. College of Physical Education and Sport PALESTRA
University professor, Vice-Rector for Science and Research, Wellness and Nutrition Science, Member of the Academic Council, Guarantor of the master's study field "Wellness Specialist"; Chairman of the Society of Research in Wellness. Her research activity focuses on the field of health promotion and health education. She develops professional cooperation with physiologists, physicians, pedagogues, psychologists, coaches in the Czech Republic and abroad (e.g. Belgium, Bulgaria, Canada, India, Japan, Germany, the Netherlands, Poland, Portugal, Austria, Greece, Slovakia, Slovenia, Switzerland, Great Britain, USA). She publishes scientific articles and monographs in the field of
healthy lifestyle and wellness, sport psychology, optimization of lifestyle and
emotional states, stress reduction, resocialization of juvenile delinquents,
etc. She has lectured at many European and non-European universities. She participated in the solution of 23 research projects – national and international. She helps to disseminate new scientific knowledge in the field of health education, sports humanities, wellness, including the issue of seniors
and people with disabilities. In a close cooperation with Japanese experts from
Kochi University she focuses on research into the issue of disturbed circadian
rhythmicity at various ages in athletes and non-athletes. She is the initiator and co-founder of the scientific journal "Acta Salus Vitae" and the "Society of Research in Wellness". She has received various awards in the Czech Republic and abroad for her scientific and pedagogical work in the field of health promotion.
Prof. Dr. Gordana Devecerski
University of Novi Sad,
Clinic for Medical
Rehabilitation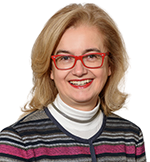 Prof. Dr. Gordana Devecerski
University of Novi Sad, Serbia
Prof. Dr Gordana Devecerski Born in Sarajevo (SFRY) in 1961. Graduated at the Faculty of Medicine in Novi Sad in 1986, and then received master's degree and specialized at the same faculty. Received PhD at the Faculty of Medicine, University of Belgrade in 1999, in the field of neurophysiology. Became pain medicine subspecialist in 2016. Prof. Gordana Devecerski, PhD, MS, MD has been a full professor at the Faculty of Medicine, University of Novi Sad since 2016, in the scientific field of medical rehabilitation. She teaches medical and nursing students, occupational therapists in full-time, master's and doctoral studies as well as in specialist programs to future medical rehabilitation and pain therapy specialists. During her career, she attended professional study visits in Italy, USA, UAE. She is a member of several domestic and international professional associations. She is the author and co-author of more than 300 professional and scientific papers, published and presented in the country and abroad.
Dean, College of Health Sciences, GMU.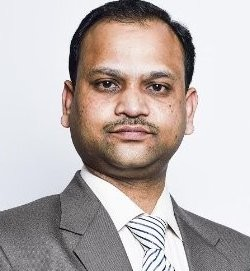 Dean, College of Health Sciences, GMU.
Sports Physio Mentor at
GrowPhysio.com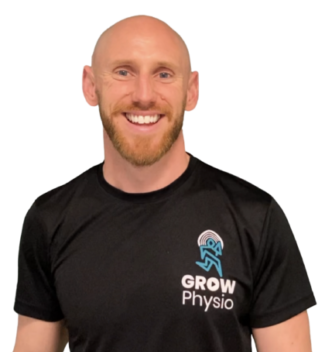 Sports Physio Mentor at GrowPhysio.com, England
Steve Miller is a Sports Physiotherapist working with Athletes & Sports Injuries on a daily basis. Steve worked within elite sport at Newcastle Falcons Rugby Club 1st Team managing players in their Premiership Squad 2014-2020 and currently works in Sports Injury Clinics, British Judo and Associate University Lecturer. His other experiences include roles with Beach Volleyball during the London Olympics 2012 and Field Hockey at Glasgow Commonwealth Games 2014 and setting up Grow Physio, an online teaching platform.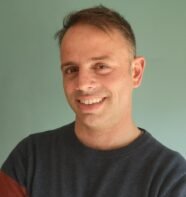 Universidade de Lisboa , Portugal
Pedro Seixas is licensed Physiotherapist since 2005 and keeps lecturing cardiorespiratory physiotherapy at the university where he was graduated (Alcoitão School of Health Sciences – Cascais, Portugal), since 2006. After working for some years in the ICU at major hospital in Lisbon as a respiratory therapist he's has created SURFISIO (2012), a physiotherapy project aiming to supporting surfing athletes concerning rehabilitation and performance. Being the physiotherapist for the Portuguese National Surfing Team (2012-2014) and working at several national end international surfing contests, he collaborated with the Surfing Medicine International and lectured at they International Congresses, also specialising in surfing through a Post-Graduation course in Surfing at Faculty of Human Kinetics, Universidade de Lisboa (2013). Currently, besides SURFISIO and private clinic with respiratory patients, he's an Assistant Teacher for the Physiotherapy Licence Degree at Atlantica School of Health Sciences (Oeiras, Portugal), since 2017 and a PhD student in Sports Training, investigating surfing rehabilitation and performance. Loves his family, surfing, skating & traveling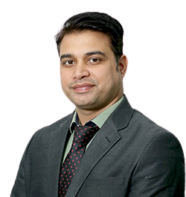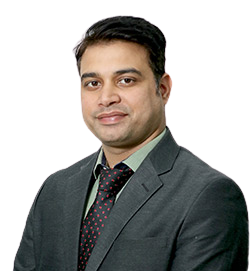 Gulf Medical University, UAE
Dr. Animesh is currently working as Assistant Professor, College of Health Sciences in Gulf Medical University. He is actively involved in supervising and encouraging research activities of students at undergraduate and post graduate level at GMU. He is also supervising and guiding PhD students at Universities in India. He is
a well-known researcher across the globe for his valuable contribution in areas of Diabetic Foot, Biomechanics, Neuromuscular function with over 45 indexed publication and multiple invited guest speaker at international conferences. At GMU his research output has been significant in terms of internal and external
grants. He has bagged an internal research grant on Gait Biomechanics among
diabetes mellitus population in conjunction with Thumbay Physical Therapy and
Rehabilitation hospital. An external funded research grant by the Badminton
World Federation has been secured for conducting research on effects of
Badminton over Neuromuscular and Cardiovascular functions among UAE
population. Dr. Hazari has patents and
copyrights under his name for areas of his work excellence. He is also currently
involved in an active ongoing research grant by Department of Science and
technology, Govt. of India over Biomechanical analysis in cerebral Palsy
children. Adding to his research in academic excellence he has authored two
books published by Springer.

Sultan Bin Abdulaziz Humanitarian City (SBAHC)

Sultan Bin Abdulaziz Humanitarian City (SBAHC)
Ahmad has almost 15 years of experience in Rehabilitation and Patient Care field. It was as occupational therapist handling different cases with neurological and medical general conditions. Currently he is the clinical supervisor for the stroke specialty program, wound care and lymphedema management programs. He had passed by several executive positions through his career in the clinical supervision, different performance improvement projects and his contributions in the quality management and patient safety activities as a certified professional in healthcare quality and by his role as JCI- Care of Patient chapter`s team leader for the accreditation readiness. He has been involved in several rehab expansion and programs development like the Surgical Rehab Program, Wound care and Lymphedema program and the Upper Extremity Rehabilitation hub projects. He is always interested to share and learn more in the field of hand therapy, Rehabilitation technology, patient safety and healthcare quality.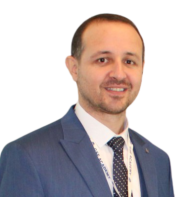 Clinic for Physical Therapy and Rehabilitation FIZIOTERAPIA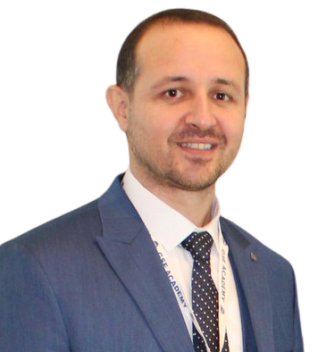 Director, Clinic for Physical Therapy and Rehabilitation FIZIOTERAPIA,
Kosovo
Director/ PhD Physical Therapist / Ostheopatic manual practitioner / FIFA football medicine. at Ordinanca per Terapi Fizikale dhe Rehabilitim "FIZIOTERAPIA"