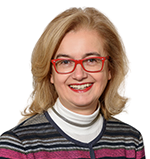 Prof. Dr Gordana Devecerski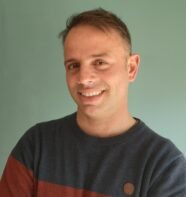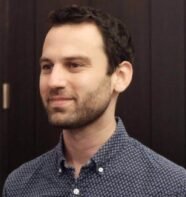 Director of BD & Marketing at Kemtai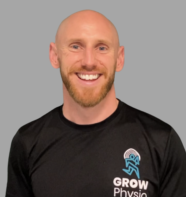 British Judo and Associate University Lecturer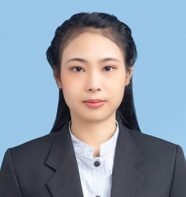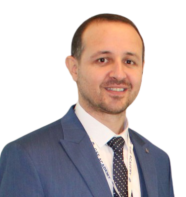 Director, Clinic for Physical Therapy and Rehabilitation FIZIOTERAPIA,
Lithuanian Sports University,
Maria Rofaeil Ayoub Wardi
Ahfad University for Women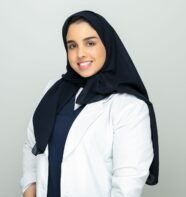 Princess Nourah bint Abdurahman
University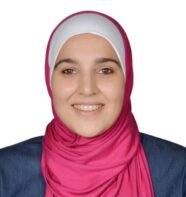 Institute of Endocrinology, Prague,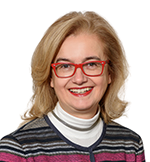 Prof. Dr Gordana Devecerski
University of Novi Sad, Serbia
Prof. Dr Gordana Devecerski Born in Sarajevo (SFRY) in 1961. Graduated at the Faculty of Medicine in Novi Sad in 1986, and then received master's degree and specialized at the same faculty. Received PhD at the Faculty of Medicine, University of Belgrade in 1999, in the field of neurophysiology. Became pain medicine subspecialist in 2016. Prof. Gordana Devecerski, PhD, MS, MD has been a full professor at the Faculty of Medicine, University of Novi Sad since 2016, in the scientific field of medical rehabilitation. She teaches medical and nursing students, occupational therapists in full-time, master's and doctoral studies as well as in specialist programs to future medical rehabilitation and pain therapy specialists. During her career, she attended professional study visits in Italy, USA, UAE. She is a member of several domestic and international professional associations. She is the author and co-author of more than 300 professional and scientific papers, published and presented in the country and abroad.
She is a member of the examination committees in the country for specialist studies, graduate and doctoral studies, master's works as well as for diploma recertification at the Ministry of Education, Science and Technological Development. She is employed at the Clinical Centre of Vojvodina, Clinic for Medical Rehabilitation. She is head of the Department of Degenerative Spine Diseases and Pain Therapy. She focused her work and professional career to treating outpatients and inpatients with painful medical rehabilitation conditions.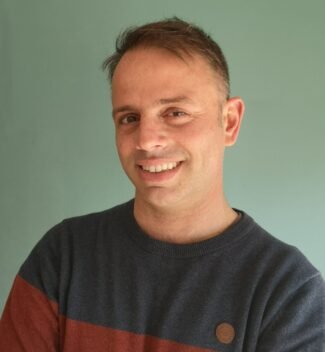 Universidade de Lisboa , Portugal
Pedro Seixas is licensed Physiotherapist since 2005 and keeps lecturing cardiorespiratory physiotherapy at the university where he was graduated (Alcoiṭo School of Health Sciences РCascais, Portugal), since 2006. After working for some years in the ICU at major hospital in Lisbon as a respiratory therapist he's has created SURFISIO (2012), a physiotherapy project aiming to supporting surfing athletes concerning rehabilitation and performance. Being the physiotherapist for the Portuguese National Surfing Team (2012-2014) and working at several national end international surfing contests, he collaborated with the Surfing Medicine International and lectured at they International Congresses, also specialising in surfing through a Post-Graduation course in Surfing at Faculty of Human Kinetics, Universidade de Lisboa (2013). Currently, besides SURFISIO and private clinic with respiratory patients, he's an Assistant Teacher for the Physiotherapy Licence Degree at Atlantica School of Health Sciences (Oeiras, Portugal), since 2017 and a PhD student in Sports Training, investigating surfing rehabilitation and performance. Loves his family, surfing, skating & traveling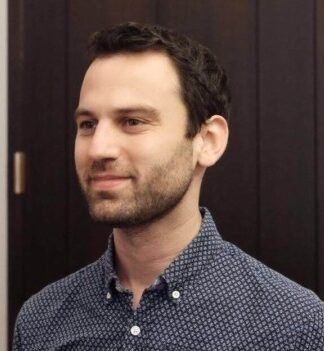 Director of BD & Marketing at Kemtai ,
Israel
Mike Telem is the Co-founder and Chief Business Officer at Kemtai. He is a serial entrepreneur with experience in building and marketing digital products. Mike was previously VP of Product Innovation and Product Marketing at Marketo which he joined following the acquisition of Insightera, the startup he co-founded in 2009 which provided a real-time web personalization SaaS for global businesses.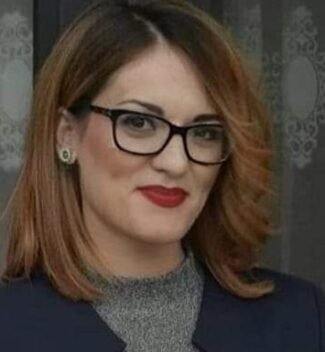 University of Novi Sad, Serbia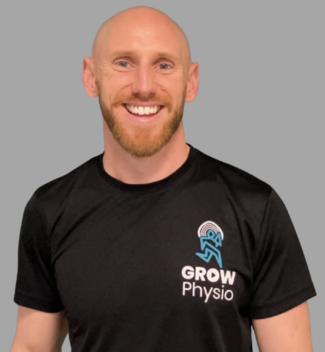 British Judo and Associate University Lecturer, England
Steve Miller is a Sports Physiotherapist working with Athletes & Sports Injuries on a daily basis. Steve worked within elite sport at Newcastle Falcons Rugby Club 1st Team managing players in their Premiership Squad 2014-2020 and currently works in Sports Injury Clinics, British Judo and Associate University Lecturer. His other experiences include roles with Beach Volleyball during the London Olympics 2012 and Field Hockey at Glasgow Commonwealth Games 2014 and setting up Grow Physio, an online teaching platform.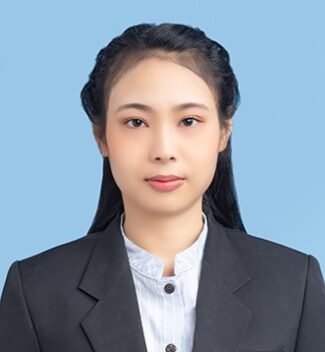 Khon Kaen University,Thailand
Roongnapa Intaruk is a physiotherapist and Ph.D. candidate in Human Movement Sciences (International Program), Khon Kaen University, Thailand. She is interested to research in the community older adults and hyperkyphosis. Her research was publishing in 1 National journal, 2 National conferences, and 1 International conference.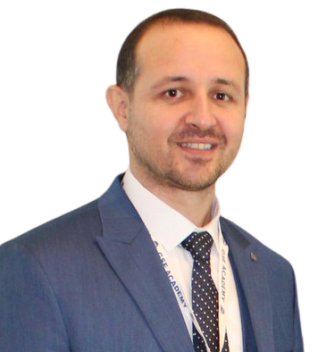 Director, Clinic for Physical Therapy and Rehabilitation FIZIOTERAPIA,
Kosovo
Director/ PhD Physical Therapist / Ostheopatic manual practitioner / FIFA football medicine. at Ordinanca per Terapi Fizikale dhe Rehabilitim "FIZIOTERAPIA"
Lithuanian Sports University,
Lithuania
Abdul Hanan Tariq PT is a senior physical therapist who graduated from Pakistan and then received certification from the Orthopedic Manual Therapy Institute in the United Kingdom and later moved to Lithuania to complete his Master's degree. He has more than 5 years of experience in the field of physiotherapy and has treated a wide range of injuries. He is currently serving as the head of the Department of Rehabilitation at one of Pakistan's largest and most prestigious organizations (Al-Khidmat Foundation Karachi, Pakistan).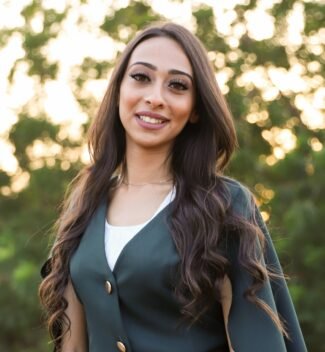 Maria Rofaeil Ayoub Wardi
Ahfad University for Women , Sudan
Maria Rofaeil is a freshly graduate physiotherapist, where she specializes in assessing and treating different patients by creating different rehabilitation programs and exercises as she regularly attends various sessions, workshops and conferences to add up more knowledge and experience to her. – She graduated from Ahfad University for Women in 2021 with a Bachelor's degree, where she gained an overall of 210 credit hours learning different courses at this university from August 2015 till December 2021, during these years she maintained and collected as much knowledge as she could, where she graduated with 6 other certificates in different fields; 1/ Community Based Health First Aid Certificate in October 2015, from the Sudanese Red Crescent. 2/ Also in collaboration with ElBashir Elrayh Public Library she has completed 24 hour training course in computer skills in April 2016. 3/ She attended a Physiotherapy workshop at Sharg Alneel hospital during 30th of November to the 1st of December 2018 signed by Sudanese Society for Surgery of Hand (SdSSH). 4/ Certificate of appreciation was awarded to her from Online Science Platform for completing a week knowing more about THERAPEUTIC EXERCISES in July 2020. 5/ She then had a certificate of participation as a competitor in Hult Prize under the banner "Leading a Generation to Change the World" from the 1st November- 20th of December 2020. 6/ Her last certificate was given in honor of attending the 2nd Sudanese Physiotherapy Conference in August 2021. – She had been recognized by her uniqueness for her leadership, communication and presenting skills. As a result, she participated on the World Refugee Day on the 20th of June when she was only 9 years old. Furthermore, she has been invited to participate by the student's speech in the World Physiotherapy Day on the 2021 done by the Sudanese Physiotherapy Specialists Association (SPTSA); this highlights the significance and intelligence reflected by Maria's work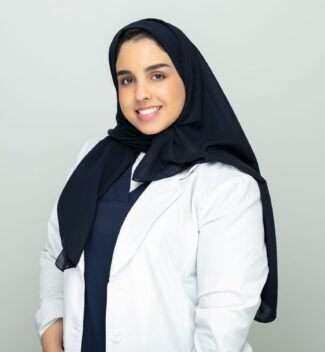 Princess Nourah bint Abdurahman
University, Saudi Arabia
Nada Al-Zahrani, licensed Doctor of Physical Therapy (DPT) with 1st class honor from Princess Nora University. Working at and a founding member of Joint Clinics and Medical Rehabilitation Center in Riyadh, Saudi Arabia. Enthusiastic and highly capable leader who likes to take initiative and seek out new challenges. Dedicated and highly motivated to go through different life experiences. My proudest moment was when I published my first research and when I represented my country as a Media Liaison Officer's team leader at the G20-2020 in Riyadh | Saudi Arabia.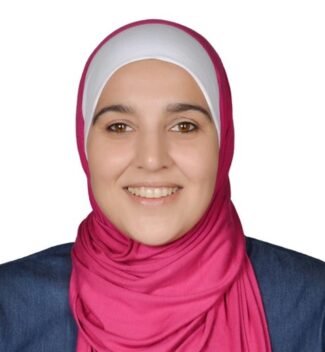 Dr. Sana Abu Dahab holds a PhD in Rehabilitation Sciences from University of Pittsburgh (2008). She earned her MSc. from the same university 2005 and her BSc in occupational therapy from the University of Jordan in 2003. Dr. Abu-Dahab is an associate professor of occupational therapy at the University of Jordan. She is specialized in pediatrics. Her research interest focus on evaluation and interventions for children with developmental disabilities with a special interest in developing and cross-culturally validating assessment tools. She has published several articles and is an active editorial board member in several international, peer-reviewed journals.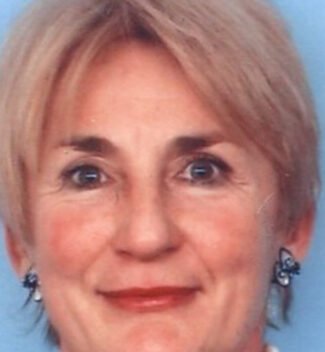 Institute of Endocrinology, Prague,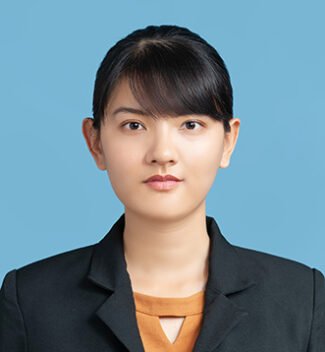 Khon Kaen University, Thailand
Pakwipa Chokphukiao is a physiotherapist and a PhD candidate in the human movement sciences program, Khon Kaen university, Thailand. Her research areas involve older adults, sarcopenia, hyperkyphosis, community healthcare service, and mobility. Until now, she has experience in publish 1 international paper, 1 international conference, 2 national conferences with 2 awards of good poster presentation award and good oral presentation award.