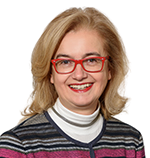 Prof. Dr Gordana Devecerski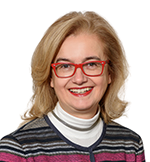 Prof. Dr Gordana Devecerski
University of Novi Sad, Serbia
Prof. Dr Gordana Devecerski Born in Sarajevo (SFRY) in 1961. Graduated at the Faculty of Medicine in Novi Sad in 1986, and then received master's degree and specialized at the same faculty. Received PhD at the Faculty of Medicine, University of Belgrade in 1999, in the field of neurophysiology. Became pain medicine subspecialist in 2016. Prof. Gordana Devecerski, PhD, MS, MD has been a full professor at the Faculty of Medicine, University of Novi Sad since 2016, in the scientific field of medical rehabilitation. She teaches medical and nursing students, occupational therapists in full-time, master's and doctoral studies as well as in specialist programs to future medical rehabilitation and pain therapy specialists. During her career, she attended professional study visits in Italy, USA, UAE. She is a member of several domestic and international professional associations. She is the author and co-author of more than 300 professional and scientific papers, published and presented in the country and abroad.
She is a member of the examination committees in the country for specialist studies, graduate and doctoral studies, master's works as well as for diploma recertification at the Ministry of Education, Science and Technological Development. She is employed at the Clinical Centre of Vojvodina, Clinic for Medical Rehabilitation. She is head of the Department of Degenerative Spine Diseases and Pain Therapy. She focused her work and professional career to treating outpatients and inpatients with painful medical rehabilitation conditions.
Dynamic Release Therapy, USA
Gary Lang is a retired professor of Kinesiology and Sports Medicine
from Foothill College in California. As an Orthopedic Manual Therapist
and Athletic Trainer, his experience in practical hands on rehabilitation, injury care and prevention including performance
enhancement spans 4 decades. Gary served as the co-head Athletic Trainer for the United States Track & Field team for nearly 20 years including multiple National Championships, World Cups and World
Championships including 3 Olympic Games. Gary managed USA Gymnastics Visa National Championships as well as Pacific Rim International Gymnastics Championships.
Gary invented ISTM and designed 3 stainless steel instruments to release collagenous restrictions and was awarded a United States Patent .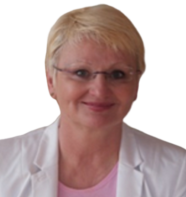 College of Physical
Education and Sport PALESTRA, Prague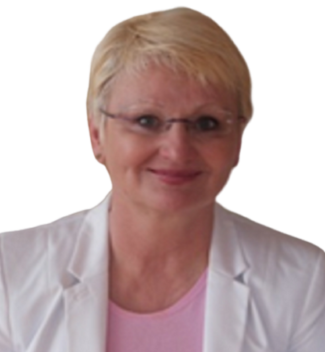 College of PE and Sport PALESTRA in Prague, Czech republic
Vice-rector for science and research, head of the Dept. of Wellness in the College of PE and Sport PALESTRA in Prague, CZ. She profiles in kinesiology, cooperates with experts (e.g. Austria, Belgium, Bulgaria, Canada, Germany, India, Japan, Poland, Portugal, Russia, Greece, Slovenia, Slovakia, Switzerland, United Kingdom and USA). Significant is basic research in field of balance changes in seniors and collaboration with Japanese experts in research of biorhythms and circadian clock in context of health and regeneration. She has been involved in 23 national and international research projects. She is a council member of 8 scientific journals.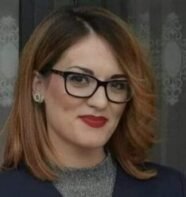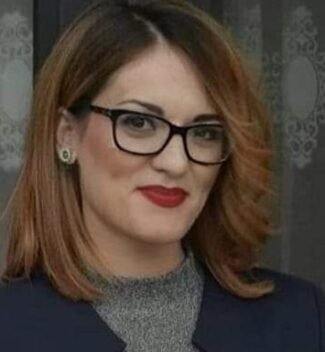 University of Novi Sad, Serbia
University of Novi Sad, Serbia
Mario Chueire de Andrade Junior
Mario Chueire de Andrade Junior
Sírio Libanês Hospital, Brazil
Mario Chueire de Andrade Junior is Physiotherapist, post-graduate in Cardiorespiratory Physiotherapy by Dante Pazzanese of Cardiology Institute, post-graduated in Clinical and Social Gerontology by Federal University of São Paulo and master's degree by Federal University of São Paulo. Training in Musculoskeletal Ultrasound by Harvard Medical School. Ph.D student at Sirio Libanes Teaching and Research Institute. Specialist Physiotherapist in Geriatrics and Sarcopenia, member of the Committee for the Prevention of Falls and preceptor of the multi-professional fellowship program of the critical care patient at Hospital Sírio-Libanês. Experience in Hospital Physiotherapy, Rehabilitation, Gerontology, Sarcopenia, Respiratory Muscle and Musculoskeletal Ultrasonography and Human Body Balance Disorders.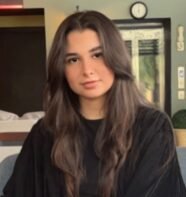 Dr. Maha Ehab Mohamed Abouelnaser
Ishaq Bin Omran Medical Center