Crowne Plaza Rome - St. Peter's,
Via Aurelia Antica, 415, 00165 Roma RM, Italy
Crowne Plaza Rome - St. Peter's is on the historic Via Aurelia Antica, 5 km from the Vatican and very close to the lush Villa Pamphili Park.
Free WiFi is available throughout the property. This Crowne Plaza is surrounded by its private park. Massages and beauty treatments can be booked on site. The spa is free for all guests as well as the 2 tennis courts and the outdoor swimming pool, open during the summer and featuring a pool bar. There is also a free fitness centre open 24 hours a day.
Rooms are spacious and come with modern furnishings. The buffet breakfast is American-style.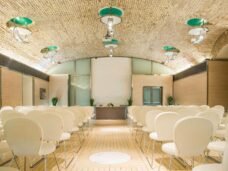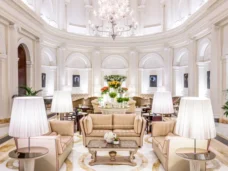 Rome is often referred to as the City of Seven Hills due to its geographic location, and also as the "Eternal City". Rome is generally considered to be the "cradle of Western civilization and Christian culture", and the centre of the Catholic Church. Clockwise from top: the Colosseum; St